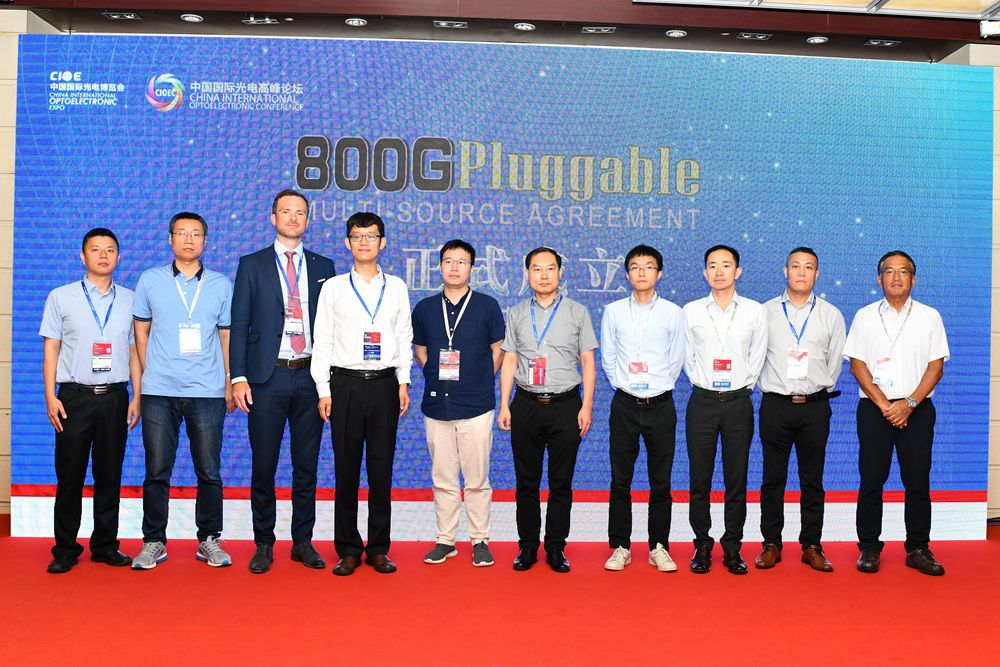 800G Pluggable MSA to define next generation data centre network optical connection specifications
TUESDAY, SEPTEMBER 10th, 2019
At CIOE2019 – China International Optoelectronic Expo – 10 industry organisations, customers and manufacturers jointly established the 800G Pluggable MSA group to promote the development of industry specifications for 800G pluggable optical modules.
The companies included Accelink, CTTL (China Telecommunication Technology Labs), H3C, Hisense Broadband, Huawei Technology Co Ltd, Inphi, Luxshare, Sumitomo Electric Industries Ltd, Tencent and Yamaichi.
The 800G Pluggable MSA group defines ultra-wideband 800Gbps rate optical interface specifications for future data centres, extends the advantages of pluggable modules, and doubles the data interconnection bandwidth capability without any changes to the data centre network (DCN) architecture.